Litoral Home
the only estate agent in the Port of Soller.
The Port of Soller is the favoured place of many who are looking for a holiday home or permanent relocation. Front line properties and residences with the most perfect view of the setting sun are easily acquired here. The beauty that surrounds you is the main reason so many look for properties in this special location. Litoral Home is the Estate Agents of the Port of Soller – indeed they are the only agent to have an office in the Port of Soller. Lidia and her team have been well established in their offices along the main ramblas of the Port of Soller for years. This is the place where all the people getting off the tourist buses walk past and the site of the beautiful Thursday Market. Litoral Homes are easily found in the centre of the Port of Soller in C/Montis No 8 and they know their market.
Lidia is held in high esteem by many of her clients who enjoy her lateral thinking and approach to their dreams which has resulted in them acquiring properties which were not even on the market. The team at Litoral includes Irena and Estefan who man the offices from 10 to 1.30 and from 4 to 7 pm each day. They also open on Saturday mornings between 10 and 1.30. Appointments can be made outside these hours in exceptional circumstances for serious buyers.
Litoral Homes is successful because they empathise and try and really understand what their clients are looking for. They also maintain a very good relationship with the sellers and renters of the properties they represent. They seek to give a professional friendly service to all their clients and are delighted to be chosen by so many of you as their 'exclusive' agent.
The whole team at Litoral are excited about the opportunities they represent in this magical place and are delighted to share them all with you. Coma and see us soon…

PROPERTY OF THE MONTH
New built villa with views, pool
4 bed / 3 bath
1.290.000 € (click photo below)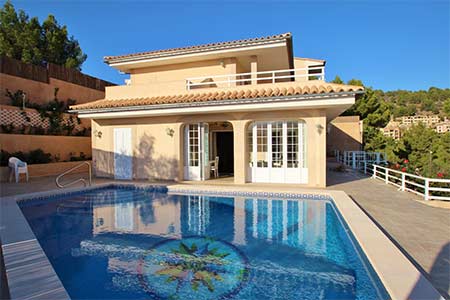 LOCATION
C/Antoni Montis, 8 Port de Soller
WE HAVE...
the only real estate office in the port
well established connections and intimate knowledge of the market
a friendly team to work with you
local knowledge of the area
rental properties
HOW
---
Sign up for the SollerWeb newsletter: