Red Fort Soller
Enjoy the restaurant or order a fantastic Take away with delivery available
The Red Fort Restaurant in the heart of the City of Soller are just by the tram line and across from the market hall. Every half an hour more and more people are being brought past the door and the tantalising smells that are coming from the great kitchens of Red Fort.
Vick Singh relocated to London from India in 2006 and ran a chain of corner shops and off licenses in London and Cheltenham. He learnt the language and all about the locals love for his native cuisine. Many of his friends and family had taken their interest in food to Europe and some of them had come to Mallorca.
Vick followed them and started working in Indian Restaurants in Palma, Cala d'or, Palma Nova and Santa Ponsa. A six year learning curve brought him to the Port of Soller, where in 2012 he opened his own restaurant and called it THE RED FORT
The Red Fort Soller has joined the family and opened its doors in the winter of 2015. Red Fort Soller continues the same Punjabi cuisine of Red Fort Port Soller but situated in the heart of our beautiful city.
The Take Away service from the Soller restaurant is very busy and everything on the menu can be delivered. The Soller Red Fort is open year round and are delighted to be at your service.
Vick Singh and his family are delighted that all their business efforts are centred in the Soller Valley. They are very happy to be part of the Soller community and to welcome you to their restaurants.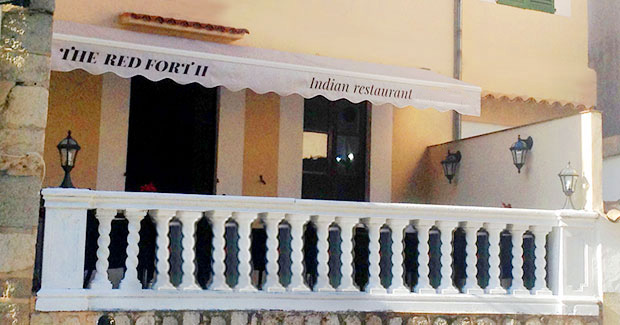 LOCATION
Red Fort Soller - Av. Cristofol Colom 1, Soller
OPEN
Open every day 12-15:30 & 19-23:30 hrs
Monday closed for lunch
WE HAVE
Great location with terrace right in the heart of Soller across from the market hall
Authentic Hindu cuisine cooked with love
Traditional curries
Fish and Seafood dishes
Large vegetarian/non-vegetarian menu
Extensive bar
English and Spanish spoken
Friendly service
TAKE AWAY / DELIVERY
Tel. 971 63 43 46
Easy to order - English spoken
HOW
---
Sign up for the SollerWeb newsletter: