Bar Delicias
Port de Soller.
Bar Delicias is exactly as its name describes. A beachside bar selling the most delicious champagne sangria and any other drink that you desire. Bar Delicias has occupied this space on the Repic Beach for the past 75 years. A true family business which made their place here in the days when tourism was new in the Port of Soller.
The summer visitors always know that as their beach day came to an end an early evening drink watching the sunset is a treat of Bar Delicias. Sangria in all its forms is expertly made and served here but the favourite is the one they make with champagne.
Bar Delicias is open every day from 11 a.m until after midnight. A morning stop for coffee on the way to the beach and a sangria stop on the way home is how many people enjoy Bar Delicias. The menu has grown a little to include Pa am boli and snacks but it remains true to itself. It is a bar and a meeting place for many.
The traditions of the Port of Soller is what brings back visitors year after year. They love to see Bar Delicias open and doing what it has always done. This is a place that is in the fabric and heart of the Port of Soller and will remain long after other businesses come and go.
Bar Delicias is in the holiday memory box of many families. The place where Mum and Dad enjoy a quiet drink while keeping a watchful eye on their children on the beach. All perfectly possible from this great beachside location.
Bar Delicias has been a friend to many through the generations and looks forward to welcoming you and your family.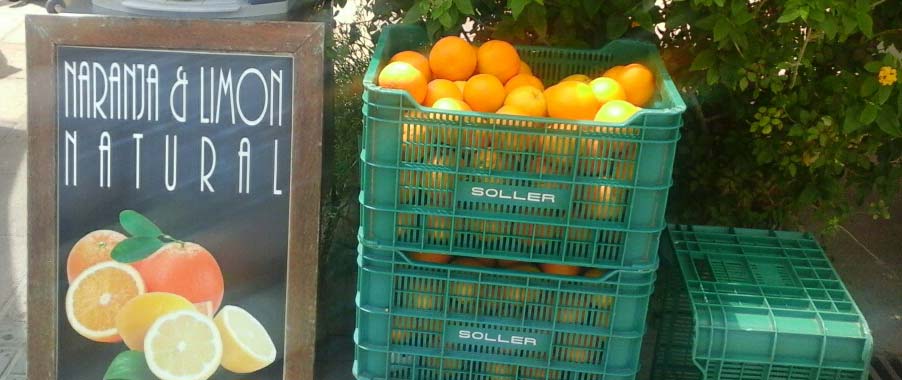 LOCATION
Repic Beach / Port de Sóller
OPENING HOURS
Daily from 11 a.m. - 2 a.m. (Easter - Oct)
WE HAVE...
The best Sangria in all of Port de Soller
Traditional Sangria
Sangria made with Champagne
Fantastic location right on the beach front
Easy access and parking
Family business with over 75 years of "Sangria Experience"
Fresh Juices
Pa amb oli, snacks and more...
HOW
---
Sign up for the SollerWeb newsletter: