Ameller Cuines
The heart of a home is the kitchen
Ameller in the centre of Soller is the creative source of bespoke Spanish and Italian kitchens.
Pedro Ameller is a carpenter at heart and his talents developed into kitchen creation and design alongside the finest Spanish and Italian products.
The kitchens of the Soller Valley are at the heart of all he does. Hundreds of people, every year, buy houses and apartments in this glorious place. On the outside they have blue skies and the scent of orange blossom. On the inside many have Ameller designed kitchens and the artistry of craftsmen.
The showroom is at the end of Gran Via in Soller. It is there you will meet Aina Vallés who will guide you through the kitchen design and truly understand what you are looking for in your Mediterranean kitchen. She is always available as a fount of all knowledge on deliveries, products, materials and overall design to suit all price ranges. Her ambition is to make your kitchen dreams come true. She will work with you to understand the concept you have in mind for this most important of spaces in your house or apartment. Aina coordinates all the deliveries and trades needed to fit the kitchen to the highest of standards from plumbers to electricians. Aina is also tri lingual and can speak with you in English, Catalan and Castellano – an all round expert. She is assisted by Shadha Agliata Faber who also speaks Italian and French.
The Italian kitchen furniture is delivered and fitted by Pedro and his team. As a carpenter his kitchens have all the finishing touches which make his kitchens unique. An Ameller kitchen is a work of art.
The website will give you a glimpse of all Ameller do but they would love to meet you personally and discuss your project.
Ameller look forward to welcoming you to their showroom in Soller.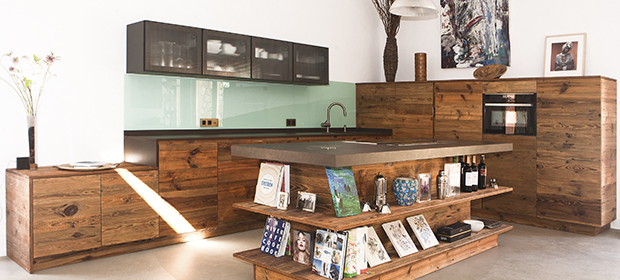 LOCATION
Gran Vía, 32 (07100) Sóller
TO CHAT TO US
Call us for an initial chat on +34 971 638 268 or +34 623 221 008 or pop into our office
WE HAVE...
Kitchen design and fitting by experts
Languages spoken - English, Catalán, Castellano, Italian, French
Friendly knowledgable service
Working with you to create your ideal space
HOW
---
Sign up for the SollerWeb newsletter: