VALLDEMOSSA
The town of Valldemossa sits perched on its hill top as you approach it from the Palma direction.
The route from the the Hidden Valley of Soller into Valldemossa skirts the mountainside with the sea always accompanying you.
The atmospheric conditions of this route always make for the most spectacular sunsets and at the point that Valldemossa turns into the direction of Deia they are second to none.
A beautiful journey to a gorgeous town...
---
Valldemossa has an affinity with the letter C as its most famous son and daughter's name begin with this letter. The Holy One is Catalina Thomas who was born in Valldemossa and was the first saint of Mallorca. A person of religion and good works who is revered on the Island today particularly in and around Valldemossa. Almost every house in the village will have a plaque or shrine somewhere in the house to commemorate this special lady.
The second C belongs to the Polish composer Frederic Chopin who by all accounts spent a miserable damp winter in Valldemossa living in the Monastery known as the Real Cartuja of Valldemossa from 1838 -39.
He was there, composing and resting with the French writer Aurore Dupin – better known as George Sand. She wrote a book which is still in print today describing their Winter in Majorca. She wasn't very complimentary about the place or the people but they are very forgiving and still have their daily Chopin concerts for visitors to show there are no hard feelings.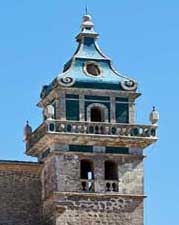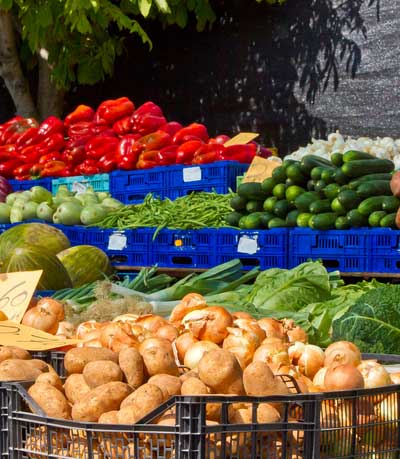 Valldemossa is a beautiful, flower filled town with around 2000 inhabitants. The lanes of narrow streets are filled with interesting little shops, restaurants and cafés reminiscent of early days Covent Garden or Hampstead.
It is an inland town although the coast is not far away and is the starting point for many beautiful walks. The Hotel Valldemossa and the Church in town are very popular places for weddings and the place is often the scene of society weddings for couples from all over Europe.
Stay a while in Valldemossa, the place is beautiful, the people are friendly and they pride themselves on their bakeries. The Mallorquin speciality Coco de Patata is made in abundance here and it is the tradition to dip one into your hot chocolate or coffee. They are by definition a sweet bun made with potato flour and sprinkled with sugar.
A welcome treat after your visit to the monastery and experience of the music of Chopin
---
Sign up for the SollerWeb newsletter: