FORNALUTX
The village of Fornalutx sits high above Soller in the dip of the highest mountains in Mallorca. The valley spreads far and wide and gives a unique landscape and view.
This unrivalled beauty has been seen on posters advertising Spain as a destination which were part of a worldwide distribution. The song of Fornalutx is heard in the most unlikely places. The Valley and the surrounding beauty is complimented by the most picturesque village you can imagine.
---
To stroll along its beautiful cobbled streets, or relax with a cold glass of beer in the square ....this is truly a village not to be missed.
Awards have been won for Fornalutx being the 'prettiest village in Spain' and numerous Mallorquin accolades have been heaped on its head. It is said to be the most visited village in Mallorca and is the start for so many mountain walks.
The people of Fornalutx can give the Deya celebrities a run for their money. There are many who live quiet lives here in the mountains and others that arrive in the summer with an entourage who embrace village life noisily and then are gone back to their other lives come the autumn.
Art, music and all things creative are born here and inspiration is a constant accompaniment to living in such a glorious place. Summer visitors come and embrace the mountain life within a 20 minute proximity of the sea in the Port of Soller and think they have the best of both worlds.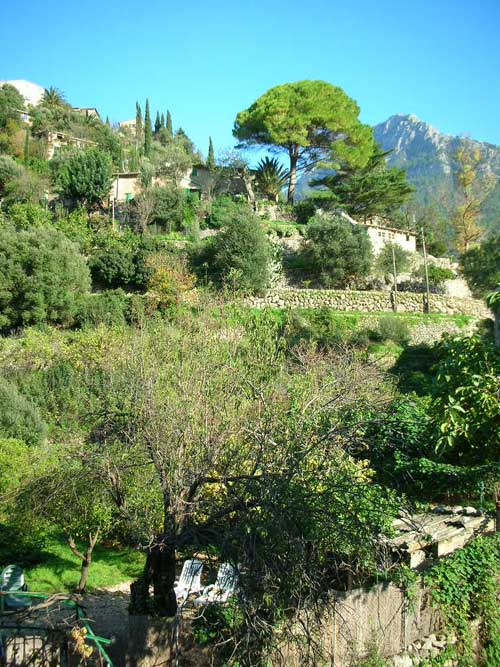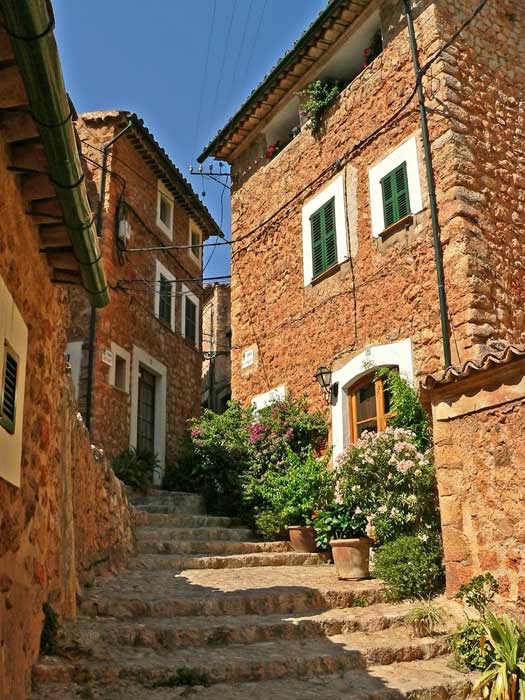 Fornalutx declared its independence of Soller in 1837 and built its own Town Hall and has its own Mayor. That is is still the situation today and they are not giving up this status any time soon. The people from Fornalutx consider themselves a special type of Solleric with a Fornalutx centre. They are proud of their unique traditions which sometimes bring controversy to their door. At their fiesta held every September they have one of the few remaining 'Bull Runs' in Spain. It is a tradition that is complained about annually but it still remains part of Fornalutx folk lore and life.
The square in the centre of the village, down the steps from the Church is the centre of the universe for locals and visitors alike. Everything that happens in Fornalutx happens there and as a visitor it is often considered the evening entertainment just to sit in the square over a meal or a drink just watching life unfold.
Fornalutx is another jewel in the crown of the Hidden Valley and 'would be' purchasers of mountain property have a real dilemma in choosing between Fornalutx and Deya.
Spoilt for choice and what a truly wonderful choice it it is too.
---
Sign up for the SollerWeb newsletter: