Blevins Franks
Financial Advisers.
Simon King is the new face of Blevins Frank in Mallorca. He joins the committed and dedicated team who have been based in Mallorca for the past twenty years, giving impartial and expert financial advice to the English speaking resident community. They travel throughout the island to see their clients.
When Simon isn't flying his plane or playing golf he is enjoying every minute of absorbing Mallorca. He fully understands why so many have chosen to live here and make this place their home.
Blevins Franks has been providing financial advice to expatriates in Spain and Europe for decades. They have long-standing relationships with many clients in Mallorca, who understand the benefits of having advisers who are fully up to date with financial regulations and today's complex investment and taxation environment.
Simon and his team realise there are many who live here who are afraid of the Spanish tax system, and are committed to taking the mystery out of the local tax laws and assisting those who live, work, retire or invest here. The advice Blevins Franks gives to all is 'please come and talk to us, we can make sense of the financial laws of this country and help you make the best choices for your money'.
Blevins Franks holds regular meetings in Soller and other places in Mallorca. These are no-obligation opportunities to learn about the financial changes that affect you. There is always an opportunity to talk with the team after the meeting for more personalised advice.
Blevins Franks look forward to being of service to you.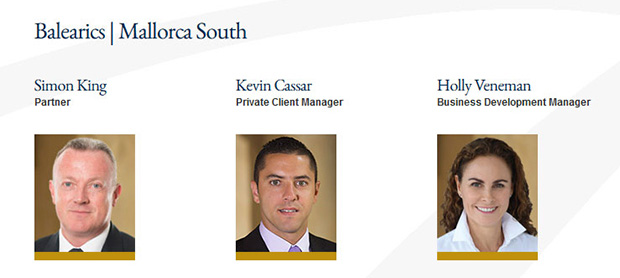 ---
Sign up for the SollerWeb newsletter: