CALABRI Real Estate
in the heart of Fornalutx.
Calabri is the unique combination of local knowledge and years of real estate experience. When Carolina Rullan trained in this profession it was with International Estate Agents based in Soller. After ten years of developing her skills with the multi lingual and multicultural clients of Soller she decided, four years ago to open an office in her home village of Fornalutx.
Local connections and knowledge is so important in this village. Calabri are often asked to acquire properties that are not currently on the market. They are able to do this and bring a successful conclusion because of the local knowledge and information that is held by a truly local agent. Calabri know the mountains of Fornalutx and what is allowed to be built and what is not. They work hard to bring your dreams to fruition but will not give you limited information. There are restrictions on building in this protected area and this is a fact of life. Calabri will represent their clients to the Town Hall and other administrative bodies and ask your questions for you.
The current restrictions on 'new build' in the Fornalutx area mean that the Agents have to know their properties and how they can be modernised or extended for new buyers. Calabri are experts in this field and have helped many purchasers make the best of their property acquisitions – all within the existing rules.
Fornalutx is where this agent lives and where her children go to school. Caroline is fiercely proud of her independent village and the way it has changed over the years to accommodate so many new people. The clients who chose this Agency to help in their house purchase are choosing an agent with a local heart who wants nothing more than for you to love her place in the universe.
Calabri is situated in the centre of Fornalutx and opens all year to deal with the many people who are looking for a home or holiday retreat in the 'oven of the sun'. She knows why you have chosen this place and hopes that you will allow her to help you as you make this momentous decision.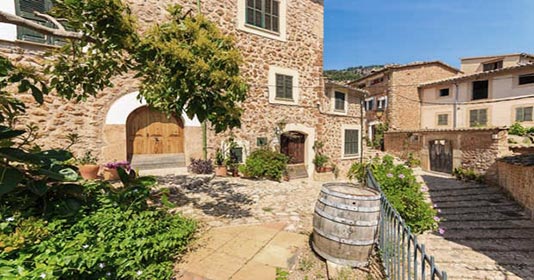 PROPERTY OF THE MONTH
Old stone house with garden and swimingpool in Fornalutx
4 bed / 2 bath
2,675,000 € (click photo below)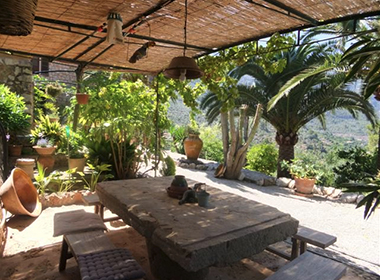 LOCATION
C. Alba, 2 / Fornalutx
WE HAVE...
Multilingual staff
Local connections and knowledge
great knowledge of building restrictions in this protected area and how to modernise and extend within these rules
Knowledge of houses that are not advertised for sale
HOW
---
Sign up for the SollerWeb newsletter: