Campo Sol Restaurant, Port de Soller
Traditional Mallorquin Food cooked with love and sometimes served with a little music!
In many ways the story of Campo Sol is the story of 'Tourism in the Soller Valley'. Built on the site of the family farm and smallholding. The tomatoes, cabbage and potatoes were taken by tram to Soller from the tram stop over the bridge. No back road to the Repic Beach in the Port of Soller in those days.
The Campo Sol Restaurant was built as a large party house. The Friday night barbeques with music and dancing were legendary. Early day holidaymakers from the Rocamar and the Marina Hotels made this place jump as they celebrated their annual holidays.
Fifty years of local history is alive in Campo Sol for another generation of local and tourist. A wedding and communion venue and the place for a romantic dinner for two. Campo Sol is unique in having the local and visitor worlds collide.
The French, German and Solleric contribution made by the owners' genealogy are evident every day in the clientele. Caty and Tofol are the third generation of the family to bring the delights of Campo Sol to the Port of Soller.
The guests who return here often are testament to the love for this place and the people which the Campo Sol family have. They also respect that this is local Mallorquin food at its best. The paellas, fish and lamb dishes are hand me down recipes of the generations. The desserts are home made and delicious. Campo Sol love to share what they do best with you and look forward to you returning again and again.

LOCATION
Calle Illeta, 11 Port De Soller, 07108, Soller
OPENING HOURS
Tuesday to Friday 13h to 22h
Saturday 13h to 16h and 19h to 22h
Sunday 13 to 17h

Closed Monday

From NOVEMBER - open for Bank Holiday 1st November (All Saints Day). Then OPEN Fridays to Sunday lunchtime
RESERVATIONS
+34 971 63 00 49 or +34 619 08 63 38
WE HAVE...
Mallorquin specialities with paella, cod with tumbet, lamb and many more!
Music on some nights throughout the season - please see SollerWeb calendar
Children welcome
A lovely spacious indoor restaurant along with a large terrace
A great place for events and parties
Parking across from the restaurant
Catarina and Tofol welcome you to Campo Sol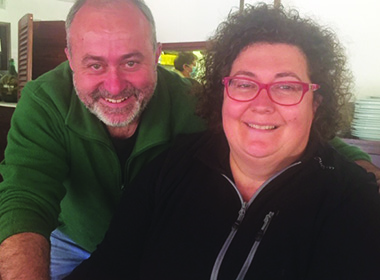 ---
Sign up for the SollerWeb newsletter: