Casas Mallorca
Your premier real estate partner in the heart of the Tramuntana
Casas Mallorca is the leading independent real estate agency in the Sóller Valley since its establishment in 1995. We have formed strategic alliances and have become a key player in property transactions in Mallorca, including buying, renting, and selling.
Under the leadership of Paolo Gambino, an experienced real estate professional with Italian roots, Casas Mallorca continues to thrive. Paolo has a diverse background in fields such as advertising, film, gastronomy, and wine before venturing into the real estate market in Sóller, which spans from Palma to Puerto Andratx.
Esther Martí Noguera, a native of Sóller, joined our team in 2017 and has built strong relationships with our clientele. With deep connections in the local community and an extensive network of friends and family throughout the valley, Esther can accompany and advise you at every stage of the purchase or sale of your property.
Our offices are located in a traditional Mallorcan house on the picturesque Calle de la Luna, the heart of Sóller. We provide a tranquil and relaxed environment where clients are encouraged to visit and have a conversation with us.
At Casas Mallorca, our team speaks multiple languages, including Spanish, Catalan, English, German, French, and Italian. Please do not hesitate to get in touch with Paolo or Esther for a confidential discussion about your real estate needs.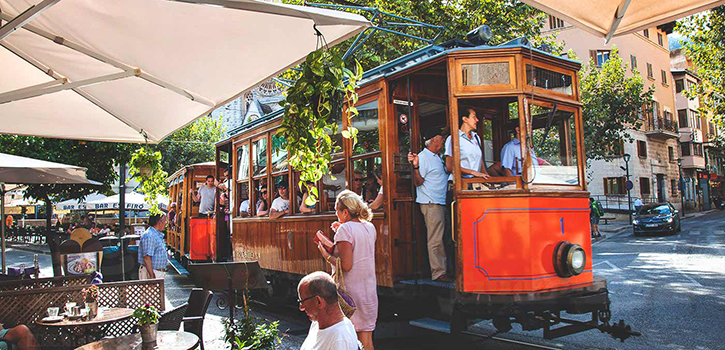 PROPERTY OF THE MONTH
Exquisite townhouse with pool and mountain views...
8 bed / 7 bath
2.990.000 € (click photo below)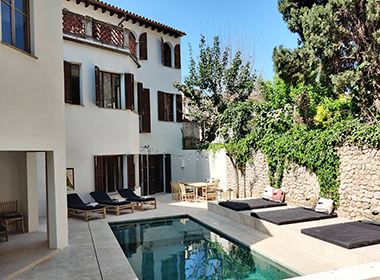 LOCATION
41 Carrer sa Lluna, 07100 Sóller
WE HAVE...
English, French, Italian, German, Catalan and Spanish
Experience of the European Real Estate market
Sales and Rentals
Knowledgable staff and a friendly service
Properties at all prices
HOW
---
Sign up for the SollerWeb newsletter: