Restaurante Ca's Pentinadó
Ca's Pentinadó at Hotel El Guia is the oldest restaurant in Sóller and quite possibly in Mallorca: open since 1880!
Right next to the railway station, a two-minute walk from the bustling main square, in a quiet street that provides the necessary tranquility for good gastronomic enjoyment.
Faithful to the heritage passed down from our ancestors, we offer genuine Mallorcan cuisine, using traditional techniques, in which local and seasonal ingredients guarantee the flavour and authenticity of original food, prepared with the love and care of passionate professionals.
We are open every day, noon and night, except Thursday.
Along with our emblematic dishes of Roast Lamb shoulder baked in the oven with Spanish sauce, cannelloni Parmesan style, monkfish with seafood, there are stuffed artichokes, or pork loin with cabbage.
Ask our maitre d' for the fish of the day: we prepare it Mallorcan style (in the oven) or grilled, as you like.
Or choose to enjoy our well-known paella that is an essential dish in a traditional Spanish kitchen along with the famous Sóller prawns.
Our traditional desserts will also finish your meal to perfection… Biscuit Glacé with hot chocolate, Ensaimada Pudding or Baked apples.
In addition to the dishes on the menu, we periodically prepare, for a limited time, a themed seasonal menu that reflects the richness of our land and maintains the eco-sustainability of the island. In those menus we 'pay homage', when appropriate, to shrimp, mushrooms, oranges, llampuga (mahi mahi), lobster...
In summer our cozy patio allows you to enjoy pleasant evenings in an intimate atmosphere. The dining room is loved by locals because it has been a home, for three generations now, to their family celebrations.
Be you a new guest or a returning friend, we always look forward to welcoming you!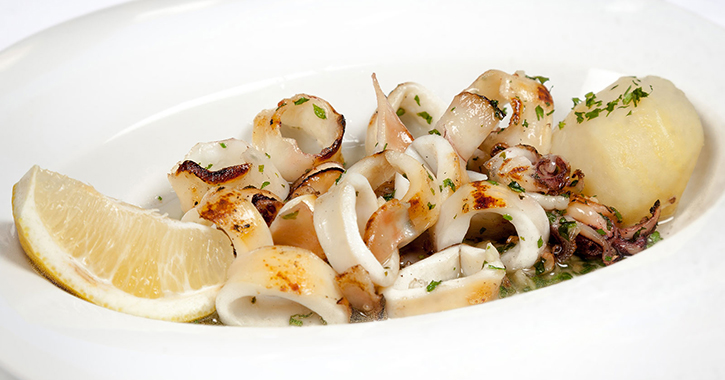 LOCATION
Calle Castañer, 2, Sóller, Mallorca
OPEN
Open Daily (Thursday closed)

13:00h to 15:30h and 19:30 to 22:00h

Reservations - +34 971 630 227 or CLICK HERE TO BOOK ONLINE
WE HAVE...
Fabulous traditional Mallorcan dishes cooked with love
Paella and Prawns
Located down a quiet lane just by the railway station of Sóller
Themed seasonal menu's and special fiesta menu's
Sunny outdoor patio
HOW
---
Sign up for the SollerWeb newsletter: