Don Pedro
Hand cut fries and the best burgers in town.
Natty, Marcos and the Team welcome you to the world of Don Pedro. Their ambition is to serve great food with a huge, warm welcome. Don Pedro is the name given in honour of Nattys grandfather who was the influence on her life to see the world and live in a beautiful place. That is exactly what they have done and in 2017 the new Don Pedro opened on the Repic beach building on all the successes of the smaller Don Pedro which was their first restaurant in the Port of Soller.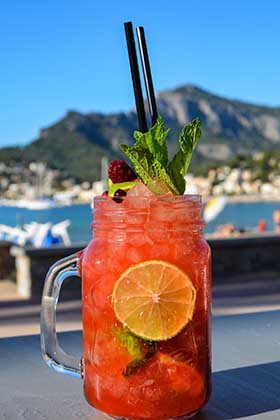 The menu is based on home made burgers, ribs and interesting tapas with new seasonal additions as the year progresses. Don Pedro has tables overlooking the sea on the main promenade of the Repic and also a large indoor area for the days when it is either too hot or too cold to sit outside.
Marcos and Nati have learned their skills in fine kitchens of the world as they travelled refining their skills. They are particularly proud of the influences of the Lofoten Islands where they spent time on the very edge of the world. The Port of Soller is now their special place in the universe and where Marcos is developing the tastes that he has learnt from his early days Chef training in Buenos Aries.
Don Pedro is a family friendly restaurant. Indeed, their desire is that you arrive a customer and leave a friend. Natty and Marcos have welcomed two babies to the Port of Soller in their years here. Two lovely little girls who will one day help to create a bigger world of Don Pedro.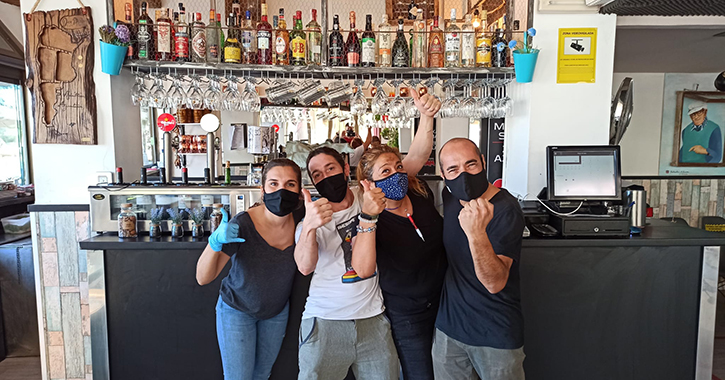 LOCATION
Paseo de la Playa # 18, Port de Soller
OPEN
12:30 - 1730 and 1900 - 2330 Thursday through Monday Closed Tuesdays and Wednesdays
WE OFFER...
Fantastic location right on the beach
Great variety of home made burgers: - various Beef burgers - Chicken burgers - Fish burgers - Vegetarian burgers
Kids menu
Great salads
Tapas
Large Terrace and cosy restaurant
HOW
---
Sign up for the SollerWeb newsletter: