Es Recó
Spend a great day right on the beach!
Es Reco is the 'seafood bistro of the sea', from its favoured position on the Repic Beach. A popular spot for lunch and dinner with the mindset focused on the freshest fish and the ever-popular lobster. A perfect family restaurant with children playing on the sands in front of you.
A new, very experienced team at Es Reco this year. With another restaurant round the bay, and one of the most experienced Maître D's in the business, your dining experience is guaranteed.
The location is guaranteed to please with the sea and mountain vista stretched out before you. The freshest food experience and great wine and cocktails make this a very special find in the Soller Valley, on the beach.
A place to chill with a drink or eat fine food. A true 'bistro' experiences as it is open all day, every day. A very warm welcome is extended to all who find this favoured spot. Local families often gather at weekends and use Es Reco as their 'all day' base. Sunbeds and umbrellas are perfectly placed to live all day in the Es Reco world, from breakfast to dinner.
Es Reco and the team look forward to welcoming you. They know you will arrive a customer and leave as a friend.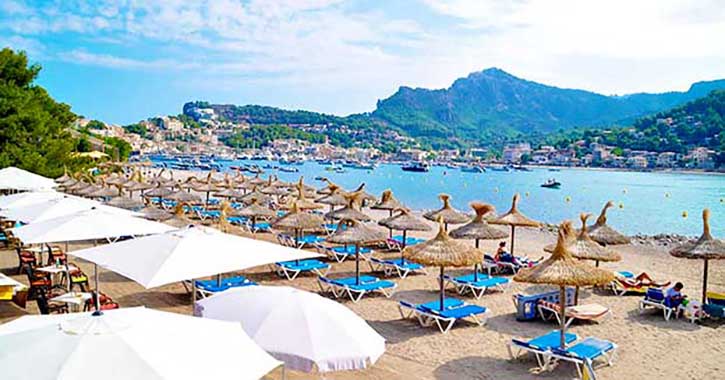 LOCATION
At the far end of Repic Beach, Port Soller
OPEN
Open Every Day 10am to 10pm
LIVE MUSIC FRIDAYS
Live music every Friday from end April
WE HAVE...
Great location right on the beach
A La Carte Menu
Daily Specials
Fresh seafood & cheviches
Childrens menu
Tapas & Snack Menu
Extensive wine list & cocktails
HOW
---
Sign up for the SollerWeb newsletter: