HEAT RADIO MALLORCA
Welcome to Heat Mallorca... The English-speaking radio station for Mallorca.
Listen island wide, broadcasting 24 hours a day, 7 days a week on 88.2-88.6 FM
Feel good music day and night and you can take Heat Mallorca with you wherever you go with their online stream through their website, smart speakers, and free app.
Feel Good Music, Around the Clock: From the moment you wake up, Heat Mallorca is your soundtrack to 'feel-good'. Live presenters will chat you through the day, make you laugh, keep you informed and play great music.
Heat Mallorca knows this island is a community and getting to know you is their priority. Fortunately, some of their presenters are already well known to you. The Heat Mallorca team is all about embracing this island, its people, and the cosmopolitan culture.
Wake Up with Daryl and Ayesha, weekdays. Listen while you work with the Morning Show with Rich Williams. Join Jo Clayton Walsh for your drive home and enjoy the Evening Show with Richard Shaw-Wright.
National news bulletins are aired each hour, through external provider Radio News Hub. There is also a local bulletin service weekdays during peak hours. An extended ten-minute programme is aired at 1400.
Mallorca is ready for this radio station. Heat Mallorca is ready for the eclectic mix of listeners who live, work, visit, or switch on from all parts of the world. Feel Good Energy is for everyone, and the Heat is on…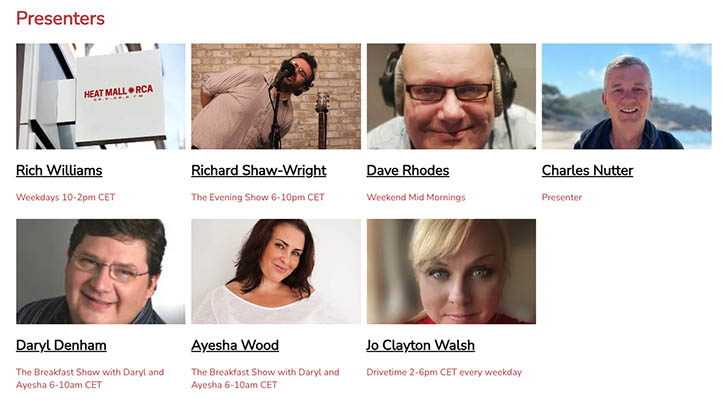 LOCATION
Across Mallorca and the World via the airwaves


WE HAVE...
Feel good music around the clock
Live presenters on every show
News bulletins
HOW
---
Sign up for the SollerWeb newsletter: