Movicanto - Waltraud Gregan
Private house concerts, singing classes and workshops, Mezzo Soprano
Waltraud Gregan is a familiar musical name in the Soller Valley, in Mallorca and in worldwide venues. As a mezzo soprano her talents are represented in many performances throughout Europe and especially in Mallorca. She is a frequent performer in the Churches of Soller and in the Escalapies Cultural Centre.
Waltraud loves to teach the thrill and excitement of music, her renowned classes have opened the voice of so many. Movicanto is her brand which combines music, breathing and movement, to enhance the voice.
From her venue between Soller and Deia, Waltraud opens Can Belle for concerts in harmony with the famous musicians of the island. From this wonderful location glorious music soars above the sunsets and the landscape. Some of the concerts happen at the Muleta end of the grounds with a sea and mountain view.
In the course of a year, Waltraud is often to be found performing in many venues in Mallorca. Her connection with Son Baulo (near Sineu) and its artistic creativity, is well known. The dinner concerts of Son Baulo have a huge following.
The shared musical experiences Waltraud creates, is her gift to the Soller Valley. She welcomes all who join her as a participant and an audience.
LOCATION
PRIVATE CONCERTS
Finca Ca'n Belle, Carretera de Deià km.56, 07100 Sóller
Please see map at bottom of page

If concert is at Muleta we usually meet at Can Belle first

SINGING
Classes in Soller at C'an Dulce, Gran Via, Soller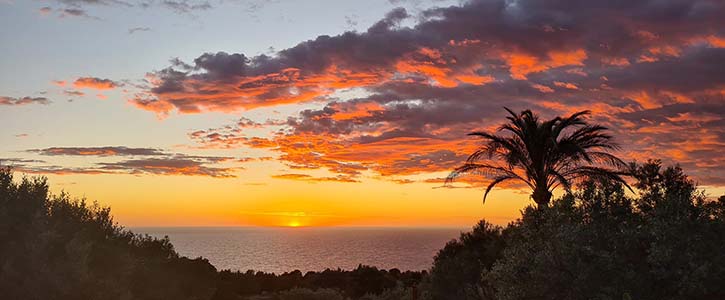 CONCERTS / WORKSHOPS
WE HAVE...
EVERY TUESDAY at Can Dulce in Sóller
Singing course for everyone, welcoming singers and non-singers alike! Come and find your hidden voice, develop your singing range, and most of all have fun doing so!
HOW
---
Sign up for the SollerWeb newsletter: