Soul of Sóller
The story, in words and pictures, of the Sóller Valley since the beginning of time - Written in English
Sóller - As a local second home owner Ellen Joosten learned much about the history of Sóller but never understood the whole picture. Two years of research and many interviews with local historians have taught her much. The result can be found in this stunning, highly acclaimed work.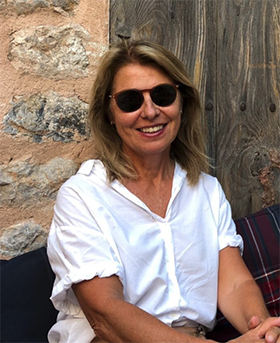 The interesting past of Soller moving from severe crisis in the agriculture and textile industries, to periods of great prosperity is a fascinating history. This is as colourful as its people, filled with heroes, immigrants, entrepreneurs and even a Prince from Egypt.
The book is designed for everyone who is interested in Sóller and the Valley. For guests of second homeowners, hotel room's, hotel lobbies, visitors and young historians. This book will provide insights into the town and valley and enhance their experience here.
The book has been written in a light-hearted style with many features. Side stories, legends handed down through generations, antique and colored pictures, drawings plus vintage postcards which can be removed from their pockets on the pages.
It is designed to form a visual chronicle of Soller over the centuries. It illustrates its metamorphosis and documents the life, work and pastimes of the Solleric. The book can be read either as a complete story or in bite-sized sections.
The book "Soul of Soller" is priced at 45 euro and is available to buy at various places in the valley. Unfortunately online purchasing and shipping is not available at the moment.

TO BUY...
Available to buy in person at:
SOLLER: Llibreria Sóller, Papereria Calatayud, Vall i Art, Ecocirer, Gran Hotel Soller
PORT DE SOLLER: Lemon Pie, Reynes Bikes and Bakes Port de Sóller, Tipic Fornalutx, Cas Siquier, Cooperative Agrícola de Sóller, Hotel Aimia, Hotel Espléndido, Hotel Es Port, Pasifika.
BINIARAIX: Bar Bodega Biniaraix
PALMA: Rialto Living and Literanta
With an extra gift inside: You will find 20 postcards to pull out and send to friends or to keep as a moment of your stay in Sóller.
PRICE - €45,00
Hard cover - 152 pages - Size 235mm x 310mm - Text in English
HOW
---
Sign up for the SollerWeb newsletter: